"Hundreds of classic cars in Christiansburg, under one roof"

By

 

Logan Sherrill
 | 
Posted:

 

Wed 7:31 PM, May 02, 2018
 | 
Updated: Wed 10:40 PM, May 02, 2018
CHRISTIANSBURG, VA. (WDBJ7)
 

It's been called one of the best kept secrets in southwest Virginia. Nearly 1000 cars, models ranging from the 1930s to the 2000s, many with a unique story, and one man's love for it all.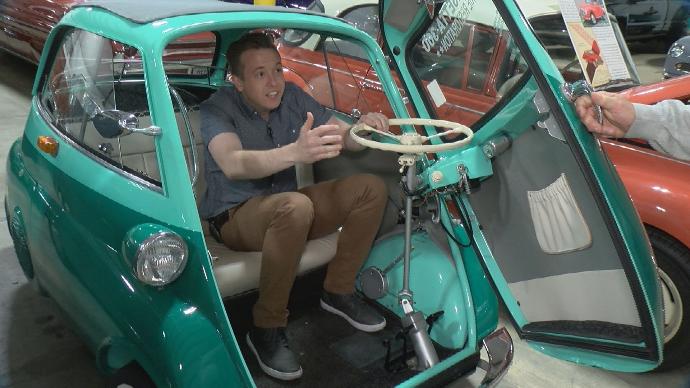 "Our family has been in the automobile business since 1955 and we kind of grew up with cars, my dad played with cars," says Duncan Imports owner Gary Duncan.
Inside, both car enthusiasts and potential buyers can walk the rows of cars ranging from a 1974 Karmann Ghia with 28 miles to Duncan's one of a kind Nissan Figaro collection that got him recognized in different auto magazines from around the world.
"What we have here is rolling art and we have memories. It's so cool to see the people come through and say 'my uncle had this or my dad use to have that and I used to ride in the back seat,'"  says Duncan.
Duncan added how he uses the facility for charitable evens, fundraisers, or just as a space for the locals to gather.
You can check out the warehouse and inventory by visiting Duncan Imports.