900 cars and counting: How one man's secret collection drew international fame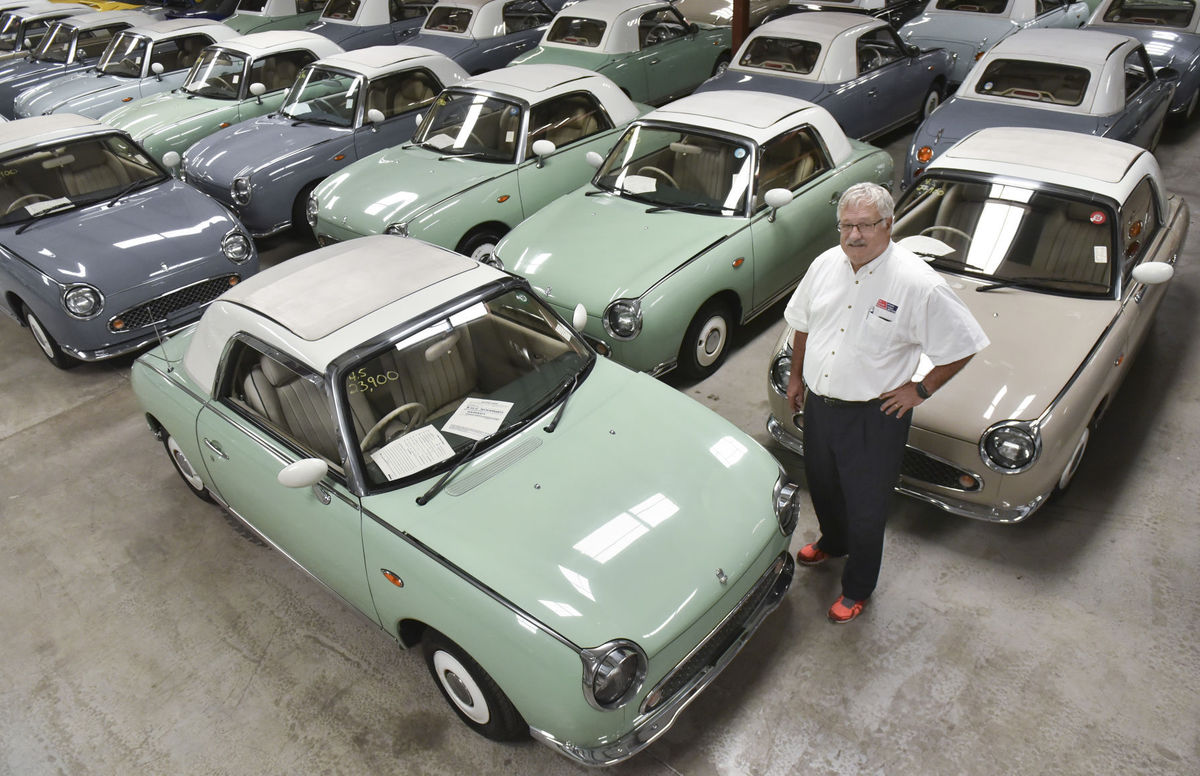 MICHAEL SHROYER | Special to The Roanoke Times
CHRISTIANSBURG - One of America's largest, most unique and discreet classic car collections sits inside an industrial district warehouse not far from Interstate 81.
It belongs to Gary Duncan, a  businessman who jokes about being unable to fit into half the cars he owns. He's always been the kind of guy who would give a tour to anyone who asked, but few knew it existed.
That was until earlier this year, when one of Duncan's employees reached out to a reporter at Jalopnik, a leading automotive news website previously owned by Gawker. If auto writer Jason Torchinsky made the two-hour drive up from North Carolina, the tipster promised to show him "a few Honda Beats."
Torchinsky said Beats are pretty unique: They're not sold in the U.S. It was worth the trip.
"Of course, when we get there it's bonkers," Torchinsky said. "It's absolutely insane and there are like 60 Honda Beats."
Hondas were just the beginning, as the entire collection at that point included over 700 vehicles.
Standing outside the 110,000-square-foot warehouse on Prospect Drive, there's little evidence of what's inside. Duncan, whose family has owned car dealerships across Southwest Virginia since the 1950s, bought the facility in 2015. It was never supposed to be full to capacity with collectibles.
"I didn't mean to but that's what it turned into," Duncan said during a recent tour, before turning his attention back to the row of cars he found much more interesting than his own person story. "That's a Mazda Cosmo."
Torchinsky, who has toured dozens of car collections around the world, remembers stepping inside for the first time. The warehouse is split between multiple sections. Even if the collection had ended after the first room, he said it would have been an amazing find.
But it just kept going on and on as he walked through, slowly realizing what he had stumbled upon in rural Southwest Virginia.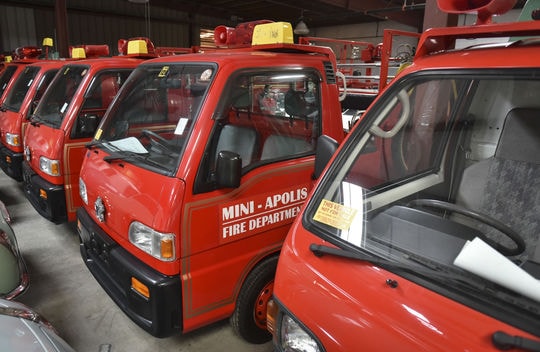 MICHAEL SHROYER | Special to The Roanoke Times
"I'm amazed it's been kept secret this long," Torchinsky said. "It's certainly in America, and for his specific interests - like the Japanese fire trucks - I think there's no question this is the best one anywhere."
The article he would eventually write, "Have Your Mind Blown By The Most Amazing Secret Car Collection In America," has been read by over 100,000 people.
"Talking to Gary, it was interesting because I don't think he realized other people would appreciate this collection," Torchinsky said. "When he saw how excited we were, it felt like he even got a little emotional. It was the first time he realized he's not alone. … I think maybe now he's started to understand the gravity and level of what he's got here."
Since Jalopnik's visit in March, Duncan's collection has grown to 900 cars worth a total of $10 million - counting those either on display today or en route from overseas.
For comparison, the renowned collection owned by Jay Leno, the retired late night TV star and well known car enthusiast, boasts somewhere around 200 vehicles.
In 2010, The Wall Street Journal reported on the dismantling of Texas lawyer John O'Quinn's collection with 800 rare vehicles, noting at the time it was believed to be one of the largest in the world.
Duncan's stockpile isn't as expensive as the others, but it's hard to find one larger.
"He's not doing it for notoriety or fame," Torchinsky said. "This is a collection purely from one person's own passion and interest."
The Jalopnik article set off a firestorm of attention. Since then, car enthusiasts from across the country have visited for the free tour. Some - like NASCAR driver Joey Logano - have even bought one to take home.
Duncan's collection has been profiled in more magazines than he can name, from leading German publication Auto Bild, to Sports Car Market and Hagerty in the U.S. Auto Week has scheduled an upcoming visit and Jalopnik hopes to return sometime soon for test drives.
Even Duncan admits things have gotten carried away more recently as he's gotten a sense of the level of interest people have in buying his cars.
He's turned the hobby into a company called Duncan Imports and Classic Cars. With each car sold, it's becoming harder to distinguish where his passion ends and the business venture begins.
"This is kind of a working hobby, I guess," Duncan said. "We don't know where it's going to head, what it's going to do."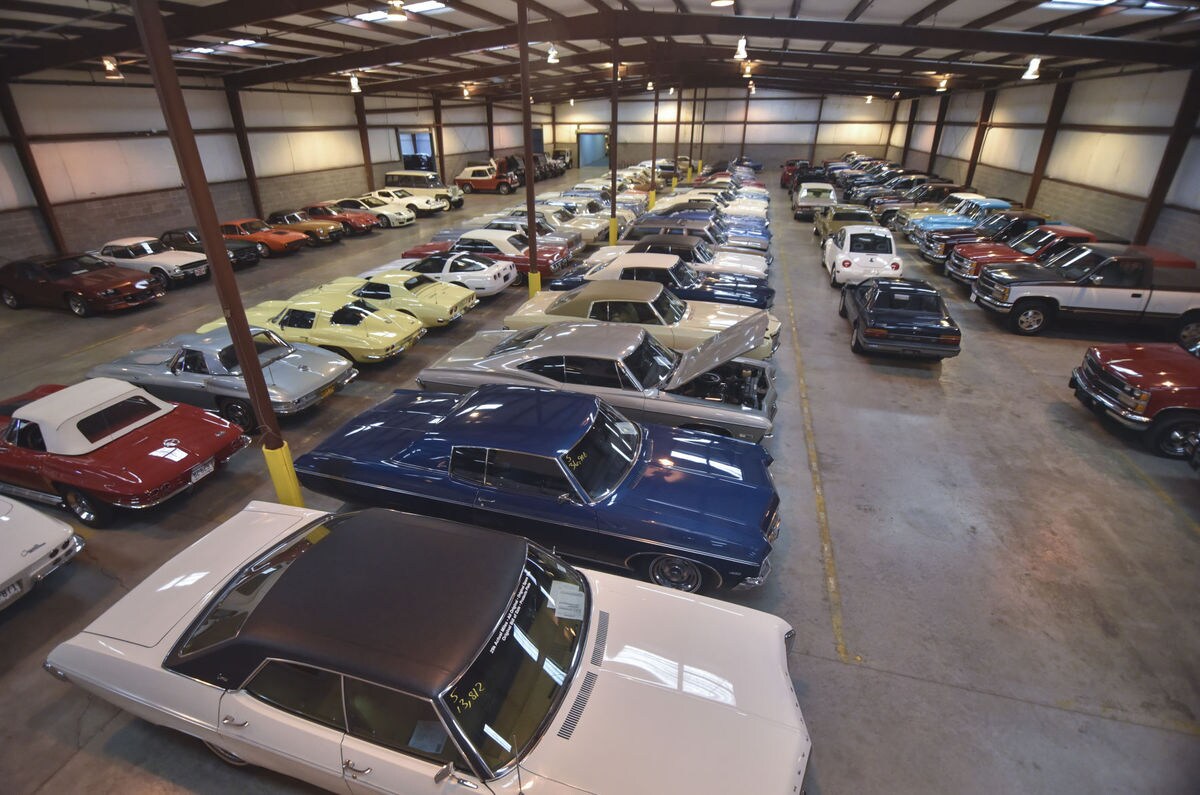 MICHAEL SHROYER | Special to The Roanoke Times
The cars
Duncan's collection doesn't focus on flashy, luxury vehicles to which most collectors are drawn. He does have a few Rolls Royces and he did recently sell a 1989 Porsche Speedster for $180,000.
But most of his cars are the types average people used to drive. He said he tries to stay below $50,000.
Duncan said that's one thing that pulls him in.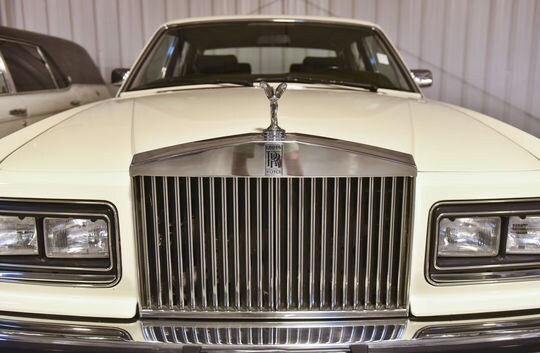 MICHAEL SHROYER | Special to The Roanoke Times
"I grew up with these cars," he said. "Everybody who comes through here, you're going back to a time in our lives that we enjoyed. We remember a family member having some of these. Really, you're buying art. That's all it is; it's rolling art."
Duncan has an affinity for cars with a steering wheel on the right side, just because they're so unusual in the U.S.
He has an entire section of Japanese fire trucks and hearses, complete with ornate wood decorations on top.
He doesn't like cars that have been restored; since that means many of the parts aren't original. He also likes low mileage, like the three 1977 Volkswagen Beetle convertibles he displays with just 80 miles, 33 miles and 25 miles, respectively.
"People who collect hyper expensive supercars, any idiot with money is going to do that. That's not that big of a deal anymore," Torchinsky said. "But somebody who is going to take the time to find a Japanese dump truck because they think they're cool - that's the kind of car collector I love."
Duncan has a sweet spot for the Nissan Figaro, a small, cheap, retro-looking two-door that was never sold in the U.S. He and his brother were at the 1989 Tokyo car show when the Figaro made its debut, and he knew then he would import those whenever it became legal.
Nissan only produced the model for one year in 1991, releasing 20,000 Figaros into the world. Of those, 125 are sitting in Duncan's warehouse.
"Your brain can't even process it. This is an unusual car anywhere," Torchinsky said of his experience walking into the Figaro room at Duncan's collection. "It was wonderful; it was surreal and strange and beautiful."
As a lifelong auto dealer, Duncan has no problem parting ways with pieces of his stockpile. He even lists them online for out-of-town buyers.
Duncan recently took a truck full of cars to auction in Pennsylvania. He sold 11, but couldn't help himself from buying three more to bring home.
"This is all about fun, this is not about selling cars," he said. "I've already sold cars; I've sold cars all my life. I won't try to sell you anything. But I'll tell you all about them and if you want to take one away..."
Not all the cars are for sale, like his butterscotch 1974 British Motor Corporation MGB. Duncan sold that car new when he was a 22-year-old getting his start at his dad's dealership. When he bought it back three decades years later, he said he found his handwriting scribbled all over the original paperwork.
He's also not about to get rid of his mosport green 1966 Corvette. That car is identical to the one his late father, Paul Duncan, gave him when he turned 16 in exchange for years washing cars at the family business.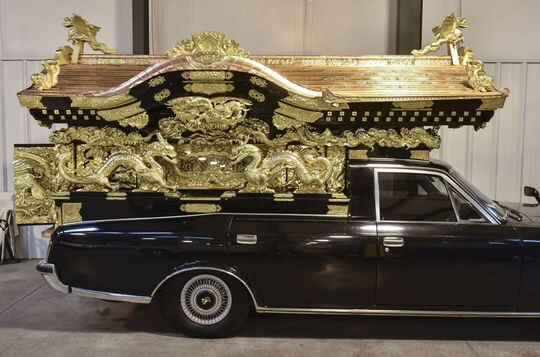 MICHAEL SHROYER | Special to The Roanoke Times
It took Gary Duncan just two weeks to lose his license over a speeding ticket, and less than a month to wreck the car into a tree. 
He found an identical twin at an auction in Greensboro, North Carolina, 42 years later. When he called his dad on the way home, Paul Duncan laughed and pointed out he just spent $62,000 replacing a car that originally cost $2,500.
"I've got a lot of good memories," Duncan added.
Most of the others are available for purchase - though Duncan admits he can't imagine who would be interested in some of them.
He's heard from more than a few mail carriers who like the vehicles because the reverse steering wheel gives easy access to mailboxes.
One of his Japanese hearses only cost 300,000 yen, or $2,600. But Duncan acknowledges he's going to have to find a special kind of niche collector to ever get rid of that one.
"If you would have told me two years ago I would have 700 or 800 right-hand-drive vehicles, I would tell you you're out of your mind," Duncan said. "But that's kind of the novelty of it. That's the originality of it. They're cool and they're different."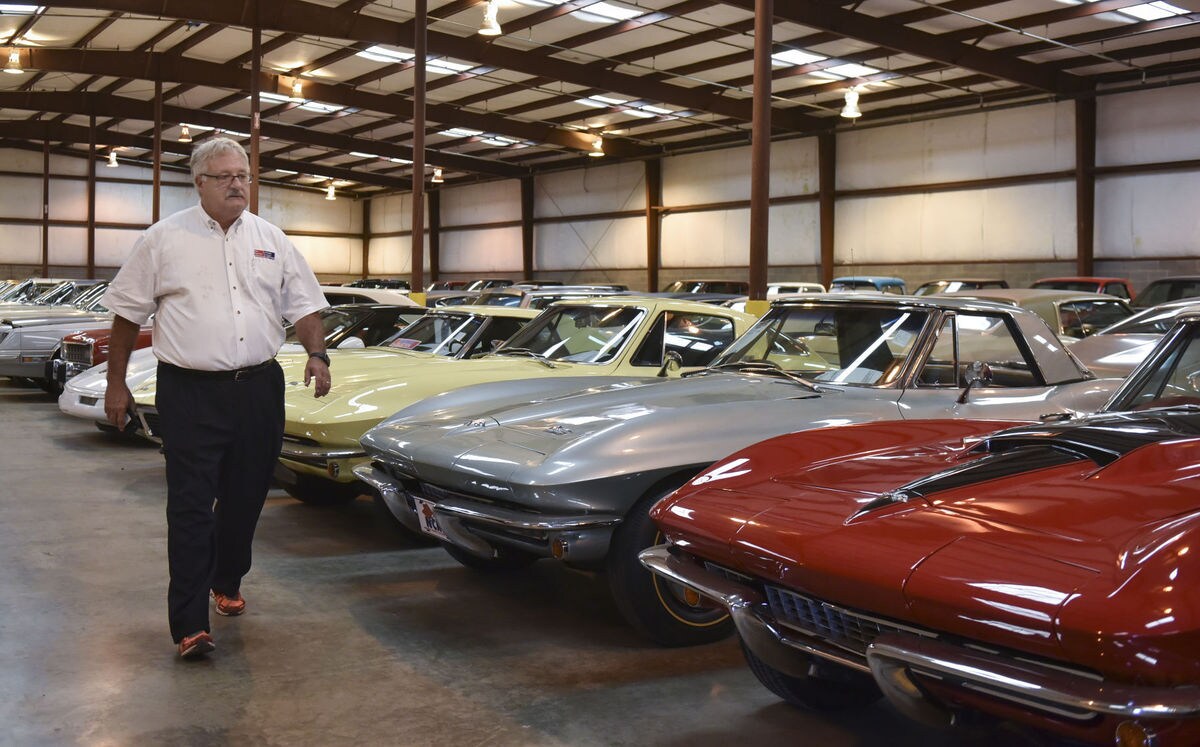 MICHAEL SHROYER | Special to The Roanoke Times
The man behind the cars
The Duncan Automotive Network got its start in 1955, when Paul Duncan would put his kids to bed on Sunday night, then take a train to Washington, D.C.
Selection was scarce in the New River Valley back then, but Paul Duncan realized he could sell cars that no one else had if he began bringing them in from the city.
The strategy worked, as the business grew and eventually began selling new vehicles. Gary and Paul Duncan ran the dealerships together, until Paul's death in March.
Today, the Duncan Automotive Network has 14 stores from Roanoke to Pulaski.
Gary Duncan grew up inside the business. He began washing cars when he was 12 years old. He dropped out of community college and got his first dealership franchise to sell Triumph Motor Company vehicles at 19 years old.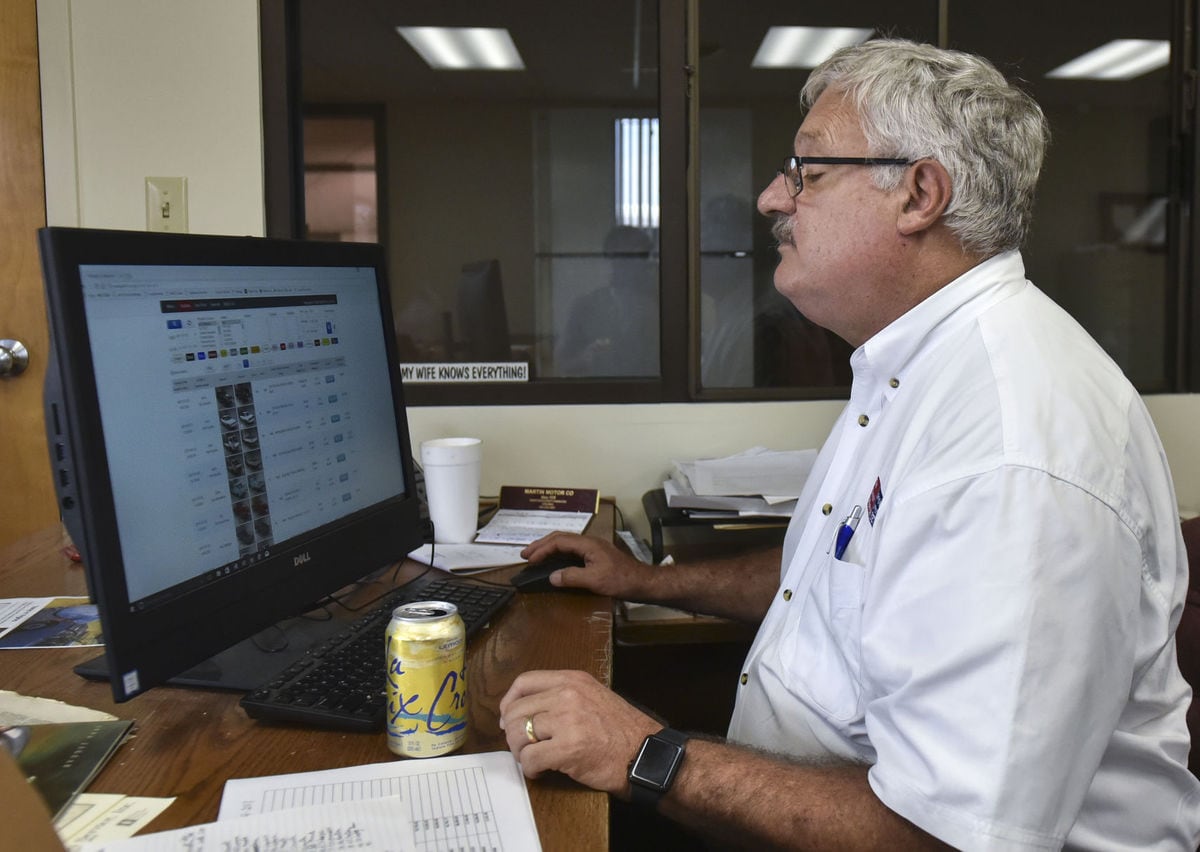 MICHAEL SHROYER | Special to The Roanoke Times
David Hagan, co-owner of dealership competitor Shelor Motor Mile, said he considers Gary Duncan a friend, despite decades of going head-to-head over car shoppers. The rivalry began in 1974, when the Shelor family opened the Chevrolet store and the Duncans had Ford.
"Gary is probably as knowledgeable of a used car guy as I've known, especially when you talk about his collectibles and things like that," Hagan said. "It's overwhelming. You have to have two things: a lot of passion and a lot of money. He, obviously, seems to have both of those."
Growing up, Duncan said the family was never particularly flush with cash, as they pumped most of their profits back into the business.
But that changed in 2005, when the owners of the New River Valley Mall decided to purchase a piece of neighboring property that the Duncans owned. Today, the site is surrounded by Best Buy and other major retail chains.
Duncan used that money to buy his first collectible car - a 1929 Packard - that same year. By 2015, he said he had amassed over 200 vehicles.
That's when he bought the warehouse on Prospect Drive - and developed an obsession with Japanese imports.
In a way, it's a return to his dad's strategy of towing cars you couldn't get in Southwest Virginia down from Washington, D.C.
"This is back to where I started, buying and selling," Duncan said. "I don't have to listen to no factory tell me what I'm going to do. I don't have to take stuff I don't want to take. I don't have to build buildings."
Duncan hand selects each car in the warehouse, sifting through online auction sites multiple times each day for unique finds.
"It'll be four o'clock in the morning and I'll be on the mouse clicking," Duncan said, noting that his wife isn't a fan of the late-night noise while she's trying to sleep. "I tell everybody to just come to my estate auction. I'm sure my wife will sell them all."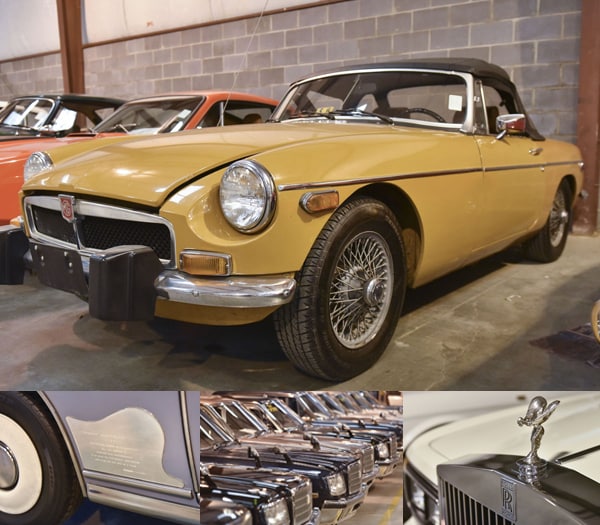 MICHAEL SHROYER | Special to The Roanoke Times
Duncan works with buyers in Japan, England and Spain. When he finds one he likes at an upcoming auction, he'll tell his associate to bid whatever it takes up to a certain price.
When they win, Duncan wires his partner money. Then he works with shipping companies to arrange pickup and transportation on container ships to Newport News or Baltimore, where the vehicles are loaded onto trucks and delivered to Christiansburg.
Once here, Duncan's team cleans the cars and takes photos. They don't do many repairs, since he wants the cars to stay as close to original as possible.
The whole process takes about two months from the time he clicks his mouse until it's on display in Christiansburg.
Duncan doesn't know what the goal is. He could probably turn a profit if he gets to the point of selling around 50 classic cars each month. Today, he estimates he sells about 20.
Duncan is approaching retirement age, and says he's thought about what will happen to the collection whenever he doesn't want to deal with it anymore. One possibility is that he'll auction off the whole lot at once, donating the funds to charity.
"I'm just playing it by ear and whatever God has in mind," Duncan said. "He made it happen. I guess he'll tell me what I need to do with it. It's all his, not mine."