Celebrated Christiansburg car collection
expanding into Tennessee
By Jacob Demmitt   July 7, 2019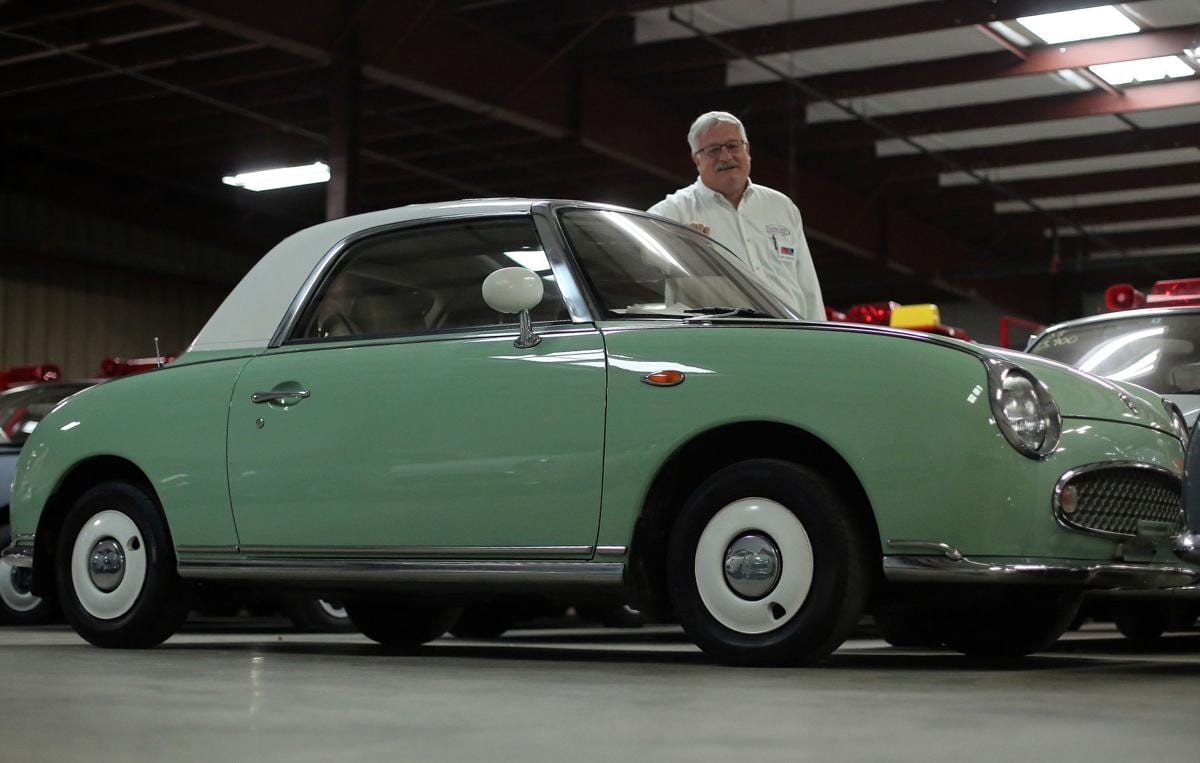 CHRISTIANSBURG - The massive car collection that began as Gary Duncan's hobby and grew into an importing business is expanding into Tennessee.
Duncan, owner of a line of car dealerships and an avid classic car enthusiast, has purchased a 40,000-square-foot facility in Smyrna, Tennessee, just outside Nashville.
The plan is to move about 200 vehicles out of his overflowing warehouse in the Christiansburg Industrial Park. They'll go on tractor trailers, nine at a time beginning in August.


But Virginians who wanted to see the spectacle should fear not: he's leaving behind more than 1,000 vehicles and importing more daily.
Duncan Imports & Classic Cars, the business that sprung up around Duncan's obsession, now buys about 50 vehicles from overseas online auctions each month. The business has crammed itself into its current spot so far by selling about the same number either online, to in-person visitors or at nearby classic car auctions.
Last time Duncan counted, he had 130 cars sitting in Japan waiting to be shipped over.
The collection, which is free and open to the public for perusing during normal business hours, contains the typical Cadillacs, Corvettes and Rolls-Royces. Almost all the cars are at least 20 to 25 years old, with some more than three times that.
But Duncan has earned an international reputation for the vehicles he stockpiles that are impossible to find anywhere else. He has an array of Japanese fire trucks and hearses. He has hundreds of Nissan Figaros, a quirky two-door that was only sold in 1991.
But the thing that really gets Duncan excited about a new purchase: a good story.
He doesn't know the tale behind all the cars in his expansive garage, but he'll recite the ones he does recall as he walks through the overcrowded rows. One of his most unique is the 1949 Mercury Eight Station Wagon that previously belonged to former Arizona Senator and presidential contender Barry Goldwater.
It's been about three years since Duncan began amassing the collection. It first caught the attention of automotive blog Jalopnik, which called it "the most amazing secret car collection in America." Since then, Duncan and his cars have appeared in glossy automotive magazines around the world. The latest is the August issue of Motor Trend.
Movie studios have rented a few of his vehicles for filming. Last year, billionaires Bill Gates and Warren Buffet took a spin in one of Duncan's Figaros as part of a photo shoot.
Duncan said he chose the Nashville area because he has a business partner there who he trusts. He needed more room, so it was a natural fit.
"The demand is there," Duncan said. "They're affordable, they're rare and they're a great investment because you'll never lose a dime."