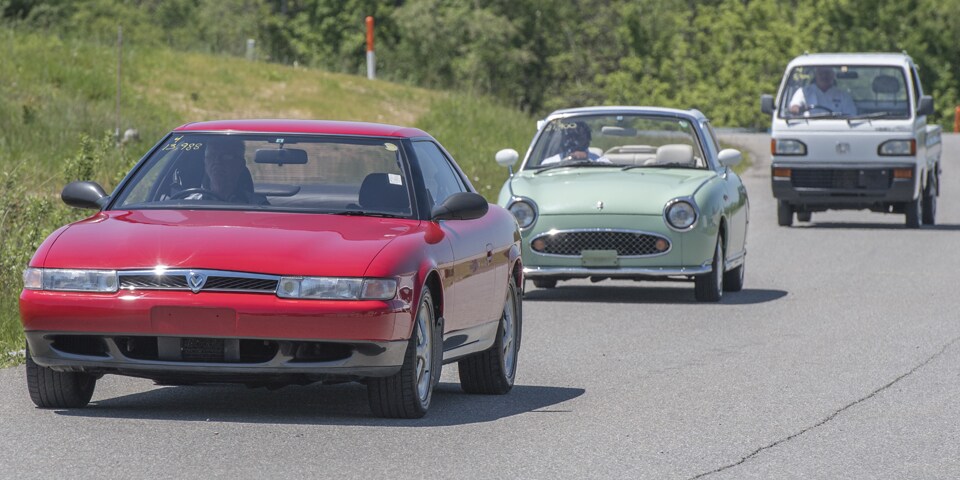 Learn How to Buy Your Next JDM or Classic Car!
Buying from Duncan Imports & Classic Cars

At Duncan Imports & Classic Cars, we take pride in providing incredibly unique antique, exotic and Japanese domestic right-hand-drive vehicles to our customers. In fact, we provide the largest inventory of such vehicles in North America. While we ensure that the vehicles we sell have been imported following all Federal and Commonwealth of Virginia laws, please be aware that the laws where you live may vary.
7 Simple Steps
In order to ensure a smooth, easy car-buying experience, we encourage you to do your due diligence before purchasing an exotic, classic or Japanese domestic right-hand-drive vehicle from us. We are upfront about our process and want to get you a vehicle at the lowest possible price. With that in mind, please adhere to the following steps when buying from Duncan Imports & Classic Cars:
Choose a vehicle of interest.  We can help you conduct a short walk-around of the vehicle to assess its general condition.
Contact us via Website or Phone to discuss the vehicle and purchase process.

Check with your respective state/municipality to title your vehicle. We recommend printing out specific vehicle details with a DMV representative to ensure complete accuracy. Our dealership does not take responsibility for purchased vehicles that do not meet other state laws for registering and titling.

Get an evaluation from an unbiased, third-party garage. We highly recommend you follow this step, and can recommend four different shops in the area or you can choose your own shop or inspector. Customers should ask for the shop of their choice to send a multi-inspection video, and should note that the cost of these inspections are generally $150 or less.


Garages

Finalize the deal. We will send a bill of sale and request payment upon agreement of purchase. Payment is normally made by cash, bank wire or certified check. Financing options available. Link below.

Look into self-freight options. Our dealership does not arrange transportation for purchased vehicles, but we can recommend preferred freight companies and share our best practices to ensure a fast, easy delivery.
Look for us to send a bill of sale and all finalized paperwork upon the shipping of your vehicle.
Finally, once you've successfully received your vehicle, let us know how you're enjoying it! We love to hear from customers who want to show off their new car or truck, and we want you to share any stories or videos you have. We love hearing from you, and we hope you enjoy your new JDM or classic vehicle!