This warehouse of JDM jewels is tucked away in small-town Virginia
Cemeron Auberon  2/12/2020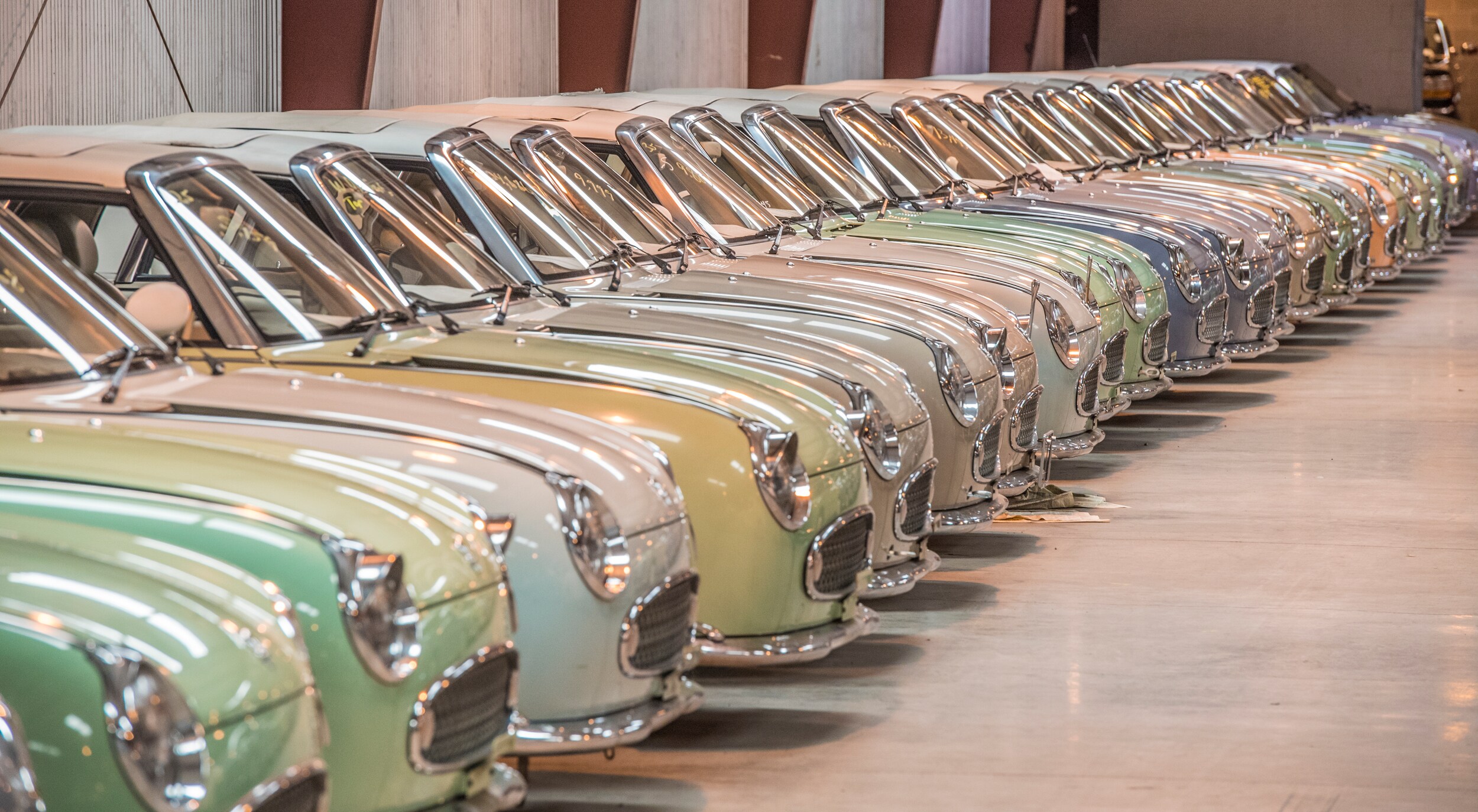 Down in southwestern Virginia's New River Valley, there lies more than a few wonders and sights to behold. Of course, there's Virginia Tech in Blacksburg, where 65,000 fans gather every Saturday from September to November to jump to Metallica's "Enter Sandman" for their beloved Hokies football team in Lane Stadium. The skies above the independent city of Radford are sometimes visited by fighter jets, likely looking down upon the Radford Army Ammunition Plant while pilots from the U.S. Air Force and U.S. Navy train to defend our great nation.
Down below, Saturday night heroes thunder around the half-mile Motor Mile Speedway in Fairdale, while new Volvo trucks roll out of Pulaski to their new homes away from the road. Over in Giles County's Mountain Lake Lodge, no one is put in a corner while having the time of their lives in the place where Dirty Dancing was filmed, and musicians from around the country gather inside the Floyd Country Store in Floyd for a Friday night jamboree unlike any other
And then there's Christiansburg, "the place to be" and the place I call home. For most, the town is notable for its bustling commercial district in the north end of town. For car fans like us, though, the town of 21,000 holds the largest collection of Japanese domestic market machines in North America: Duncan Imports & Classic Cars.
"It came unexpectedly [in] December of 2015," said Gary Duncan, the owner and dealer principle of Duncan Imports, "when I saw my first Nissan S-Cargo, and my first little fire truck. The next thing I knew, I was dealing with an importer and people in Japan. I started buying so many, the importer said, 'I can't handle you anymore. I'm going to let you buy straight from Japan.'"
As far as

 
JDM vehicles
 

go, Duncan says he sells a lot of mini trucks, like the Honda Acty and Mitsubishi MiniCab, as well as right-hand-drive vans and SUVs, which go on to move everything from hay bales to stacks of mail.
However, he also has gathered more than a few Nissan Figaros under the roof of his 110,000-square-foot warehouse. The little kei car with retro-modern styling existed for one year (1991) during the Bubble Era, with just 20,000 ever assembled. And now, you can take home a Figaro from his massive warehouse tucked a quarter-mile away from the many dealerships (including a few of his family's) and restaurants along Roanoke Street.
"When I was in Japan [in 1989], I went to the Tokyo Motor Show," said Duncan. "I saw the Figaro then, and knew it was going to be a winner. But I couldn't bring 'em in for 25 years, so I now buy all I can buy. They were only made [for] one year, and [Nissan] only made 20,000 of 'em."
Since the 25-year delay ended on importation of the Figaro, Duncan says he's brought over 200 of the cars, including 110 currently housed in the space. Once he buys a Figaro (or any JDM car), it takes 60 days to bring them over, then another week to get them ready.
Most of the Figaros are purchased by young women looking for a cute car to drive, including the wife of NASCAR star Joey Lagano, who also love the pastel colors it wears; each of the four colors draped upon the Figaro-Topaz Mist, Emerald Green, Pale Aqua, and Lapis Grey-represent one of the four seasons as they are depicted in Japan.
All of the Figaros in Duncan's warehouse were assembled at Nissan's "Pike Factory," otherwise known as Aichi Machine Industry, alongside the company's other retro-modern wonders, including the Be-1, Pao, and S-Cargo; he has those cars in stock, too. The cars, based on the first-gen Micra, were designed by Naoki Sakai and Shoji Takahashi, the former going on to design Toyota's own retro-modern WiLL cars in the late '90s through the early 2000s.
Their boyfriends pining away for a Skyline, though, will have to ask for one, as Duncan doesn't import too many of the Fast and Furious rides, due mainly to the car's popularity, the abuse and modifications they go through in their home market, and the resulting jumps in price.
The Skylines Duncan does buy aren't the hardcore models (which can be more than $30,000 to start) but are more affordable in the $15,000 range. Those cars, like all of the others he imports, are unmodded machines with their OEM parts intact, as he wants them "as close as they were born" as possible.
"It feels like I'm crazy," said Duncan. "I'm not telling you it's the smartest move. It's working right now, but if we have a tariff, or if the demand goes away, it could end as easily as it started."
The space for all of those Figaros, Skylines, and other vehicles was once a children's furniture store owned by one of Ducan's friends. Like the business in the space now, his friend's business was an importer, bringing in goods from China and Vietnam. Following a buyout of his friend's business from a conglomerate in 2015, Duncan bought the space to open his now-famous JDM car dealership in 2016.
Since then, the popularity of his business has spawned a second dealership, this one in Smyrna, Tennessee, not far from where Nissan builds the Altima, Maxima, and Infiniti QX60. Duncan says the location is smaller than the one in Christiansburg and is a partnership with himself and the former general manager of Duncan Acura in nearby Roanoke. According to The Roanoke Times, the new dealership occupies a 40,000-square-foot space, where 200 cars will go, nine at a time via carrier.
"We're anxious to see, when we get near Nashville, what the difference will be," said Duncan. "Christiansburg is off the beaten path. Unless people are travelling [on I-81], this is way out of the way. Still, we're glad to have it here. It's 'down home,' if you will, and that's the way we are. I have had one PR guy say, 'It's a shame you're not in Los Angeles or somewhere.' That's okay; we ship all over the country and the world, so it don't matter."