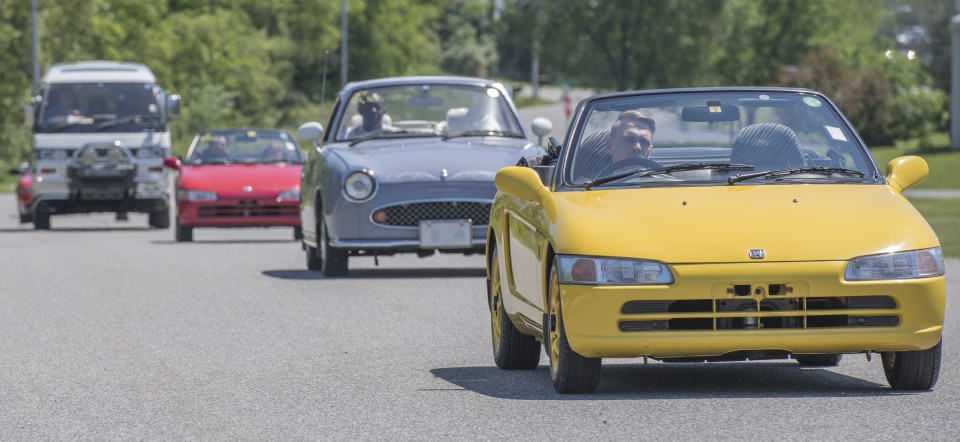 Meet the 1991 Honda Beat Convertible
Buy a 1991 Honda Beat at Duncan




Imports
&Classic Cars
How many people can say that they drive a Honda that was personally approved by the founder of Honda Motor Co. Ltd himself, Soichiro Honda? Well, if you buy a 1991 Honda Beat from our Japanese car dealership in Christiansburg, VA, you'll be able to say that you drive one of the last cars to ever be approved by this Japanese engineer and industrialist.
The 1991 Honda Beat is a mid-engine, convertible, two-door roadster kei car, which was mass produced between May 1991 and February 1996. During that time, 33,600 Honda Beat models were produced with a variety of different designs and mechanical elements, only to be sold exclusively to the Japanese market. Unlike other vehicles, the 1991 Honda Beat didn't come engineered with a turbocharged or supercharged engine, but rather a 656 cc (40.0 cu in) engine with Multi Throttle Responsive Engine Control System designed to produce up to 63 bhp. With a top speed of 84 mph and a 5-speed manual transmission, drivers fell in love with its agile handling and open-air driving experience. Plus, this classic Honda featured amenities that were far ahead of its time such as air conditioning, power windows, driver's side air bags, a sun visor and more.
The 1991 Honda Beat has also gone on to be noticed by popular British and American television shows and the Guinness Book of World Records. On May 9, 2010, 596 Honda Beat models partook in the Twin Ring Motegi Circuit in Japan which became certified by the Guinness Book of World Records in 2011 for being the largest parade of Honda Cars. You may have also recognized the 1991 Honda Beat on the British television show Top Gear, or the American television show, MotorWeek.
If you want to own one of the last masterpieces Soichiro Honda had the pleasure of seeing and producing, hurry in to Duncan Imports & Classic Cars today. We have the Honda Beat on the ground and ready to ship, so don't miss your chance at adding the 1991 Honda Beat to your all-star Japanese collection!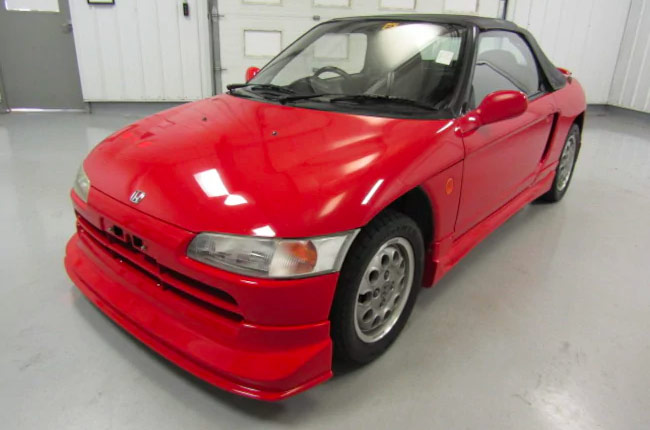 Search templates (CTRL+Space)
Search templates (CTRL+Space)
Search templates (CTRL+Space)
Search templates (CTRL+Space)
Search templates (CTRL+Space)